Integrate STEAM activities for preschoolers with your "All About Me" learning theme!
These five hands-on STEAM activities for preschoolers will have your students exploring all about what makes them unique as well as what we all have in common. From creating silly self-portraits to building a house for our family these preschool STEM challenges will have your students discovering, exploring and sharing all about them!
Create silly self-portraits inspired by the book, I Like Myself.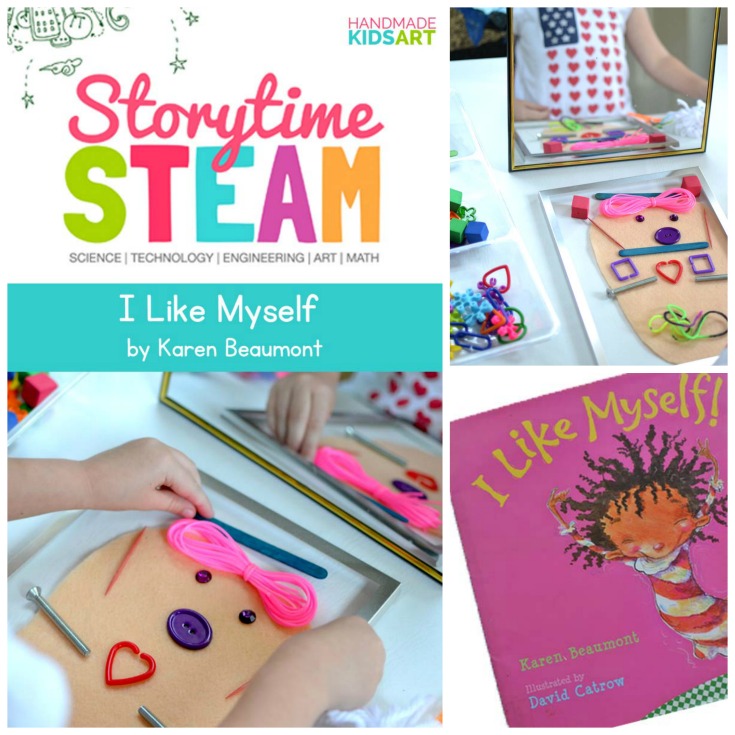 Keep your young engineers engaged with a personalized block center.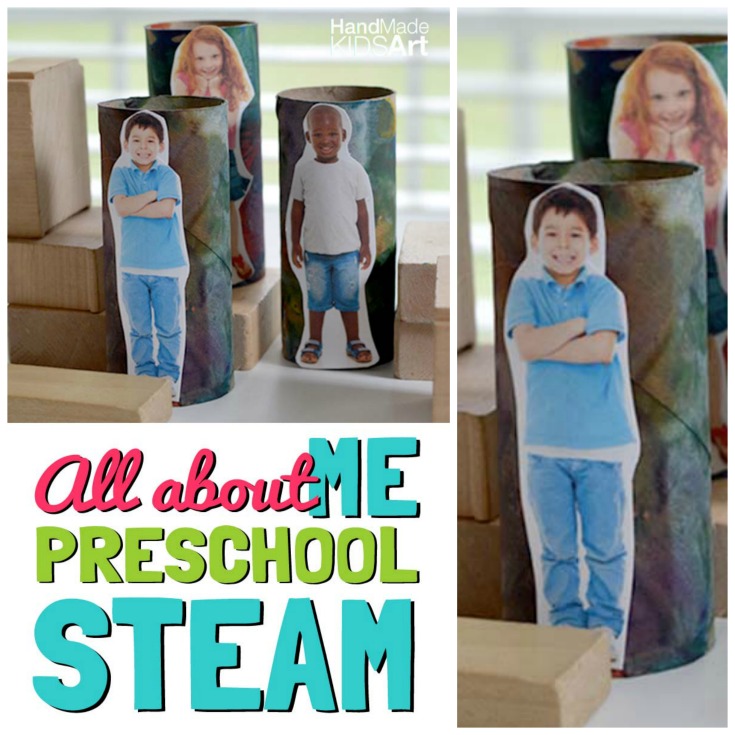 A low prep art activity that will have you observing the features of your face.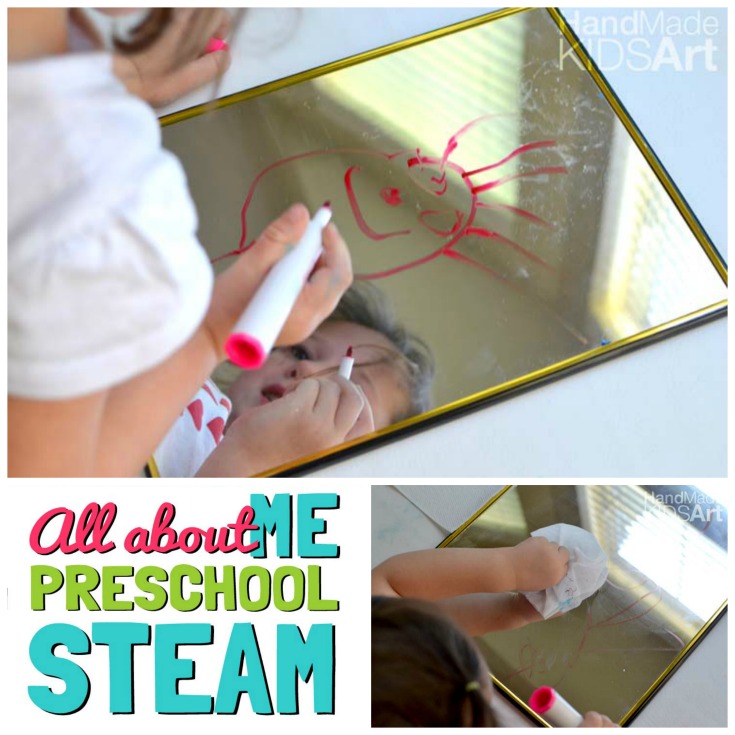 A Math/Engineering STEAM activity that represents the whole family.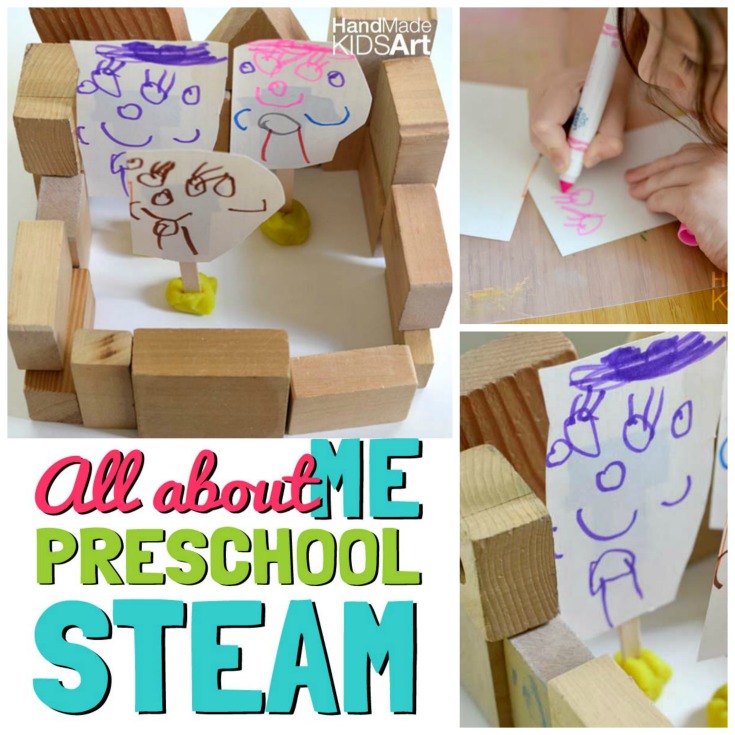 What is your unique mark? This science and art activity will have you exploring what makes you unique while learning how to observe and use a hand lens.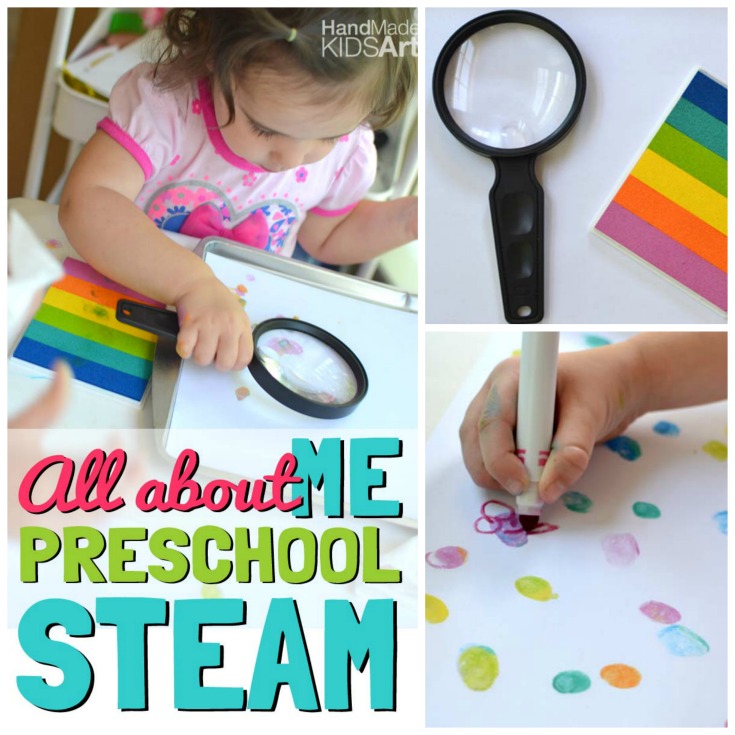 Sensory Play for  "All About Me":