What better way to explore yourself than through art?
Open-ended process art activities for preschoolers allow them the chance to communicate and express their own ideas and thoughts.
This easy to set up and low prep art activity encourages the exploration of our facial features making it a complementary activity to an All About Me Preschool learning theme.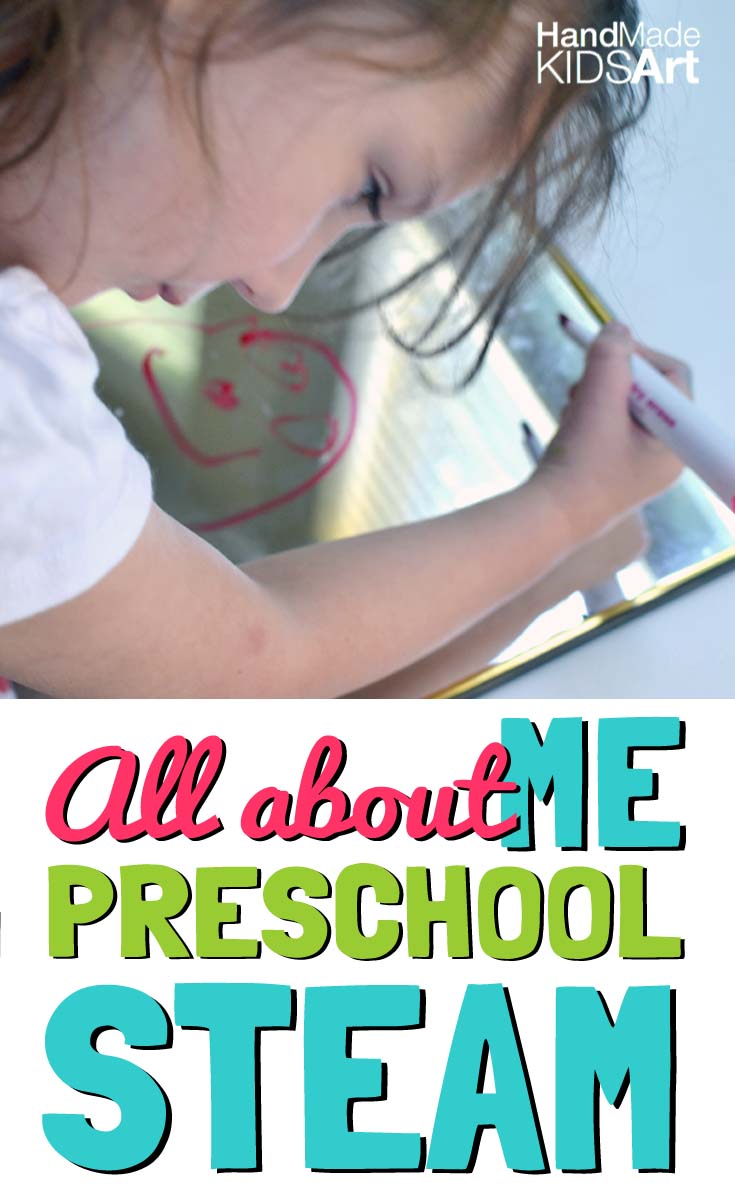 Materials: Mirror, Dry Erase Markers, Baby Wipe
STEAM Activity for Preschoolers: Can you draw a self-portrait or a picture of yourself?
Give time for your child to explore seeing their reflection in the mirror. Allow time for silly faces!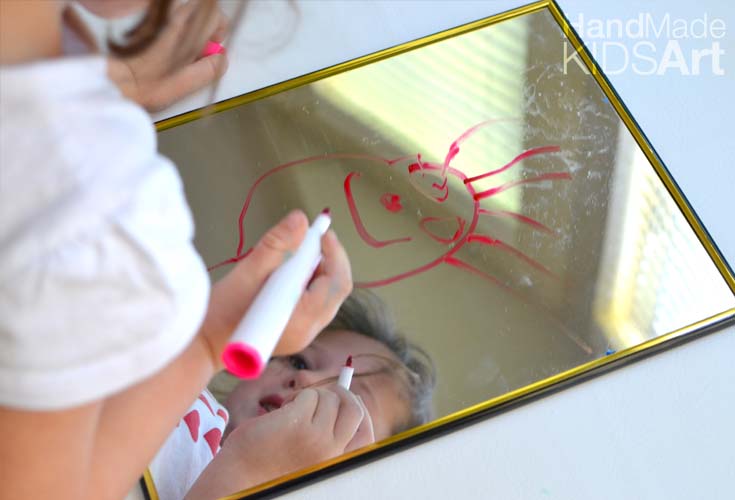 Challenge your preschooler to draw what they see in the reflection.
How many eyes do you see?
How many ears do you have?
What facial features can you identify?
What else can you add to your self-portrait?
It's okay if your child wants to get silly. Allow them the flexibility to add their own creativity to their drawing.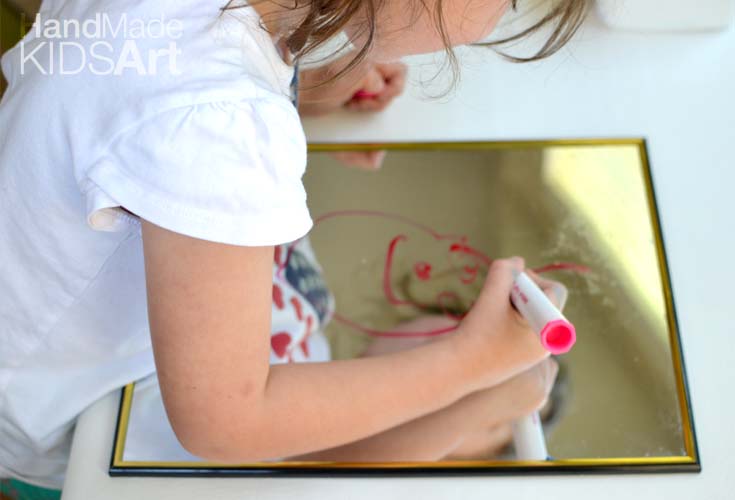 If you wish to preserve the drawing take a quick photo before it gets erased.
Use a baby wipe for easy clean up (even toddlers can clean up their own drawings).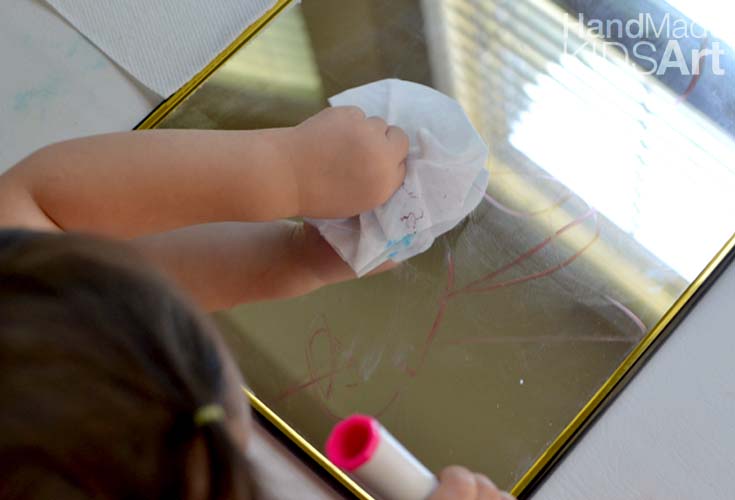 This easy peasy art activity incorporates Science learning while exploring and expressing your own creativity.
For more in our "All About Me" Preschool STEAM series check out the links below: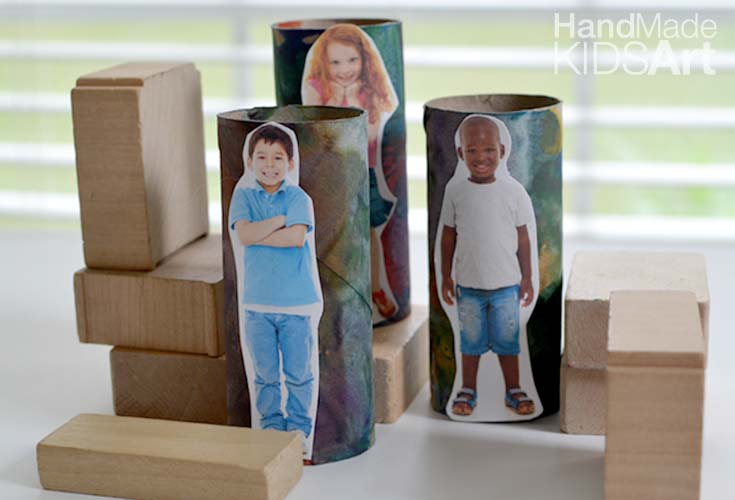 All About Me Preschool Engineering
Storytime STEAM with "I Like Myself"