It's Day 5, and we are crossing the finishing line of the Olympic-inspired #5daySTEAMchallenge!
Medals were handed out to winners at the first modern Olympic games in 1896 but the sequence of using gold, silver, and bronze medals did not appear until the 1904 Olympic games that were held in St. Louis.  Click here to view the different medals through the history of the Olympic games.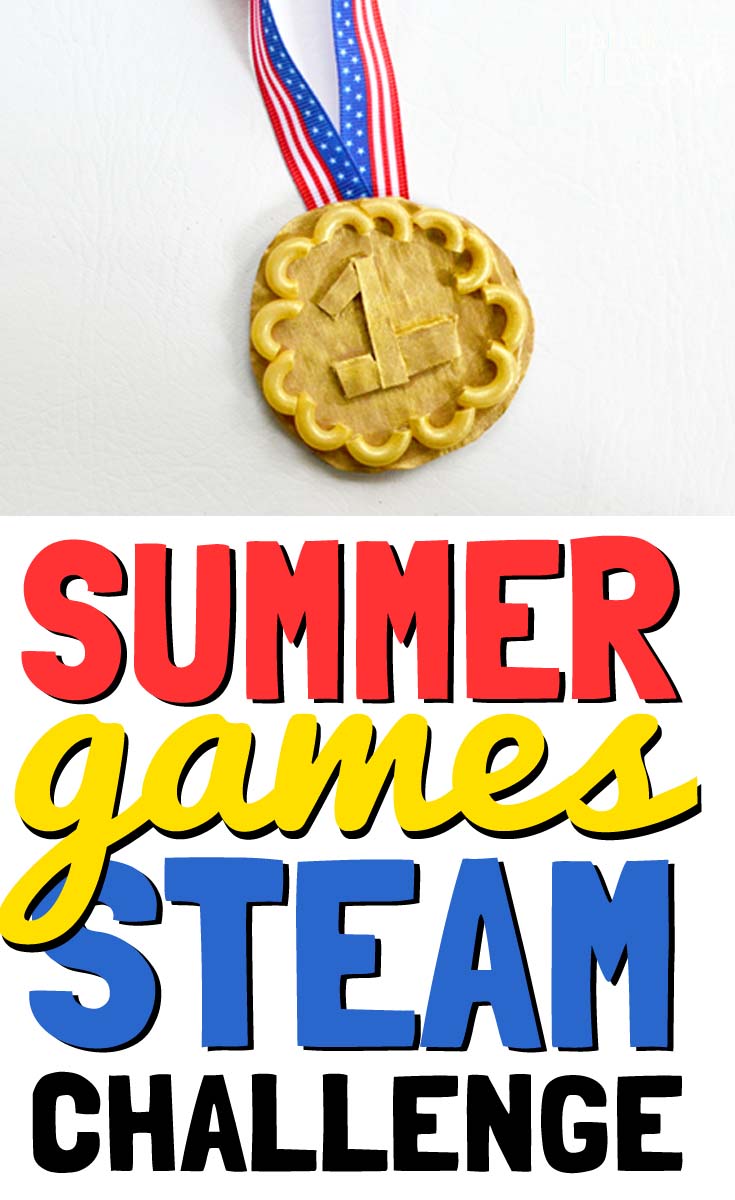 STEAM Challenge: Can you design a new gold medal?
Materials: Cardboard, Scissors, Macaronni, Glue Gold Paint, Ribbon, Tape
First, cut out a cardboard circle (you can trace a cup to help get the right size). Next, create your gold medal design using glue and macaroni noodles.  Let the glue dry completely.
Once the glue is dry paint your medal with gold paint (an acrylic gold paint will last longer but since my toddler was painting we used washable gold paint).
Cut a length of ribbon and glue the ribbon to the back of the medal. You may also wish to help reinforce the ribbon with strong tape.
Wear your medal!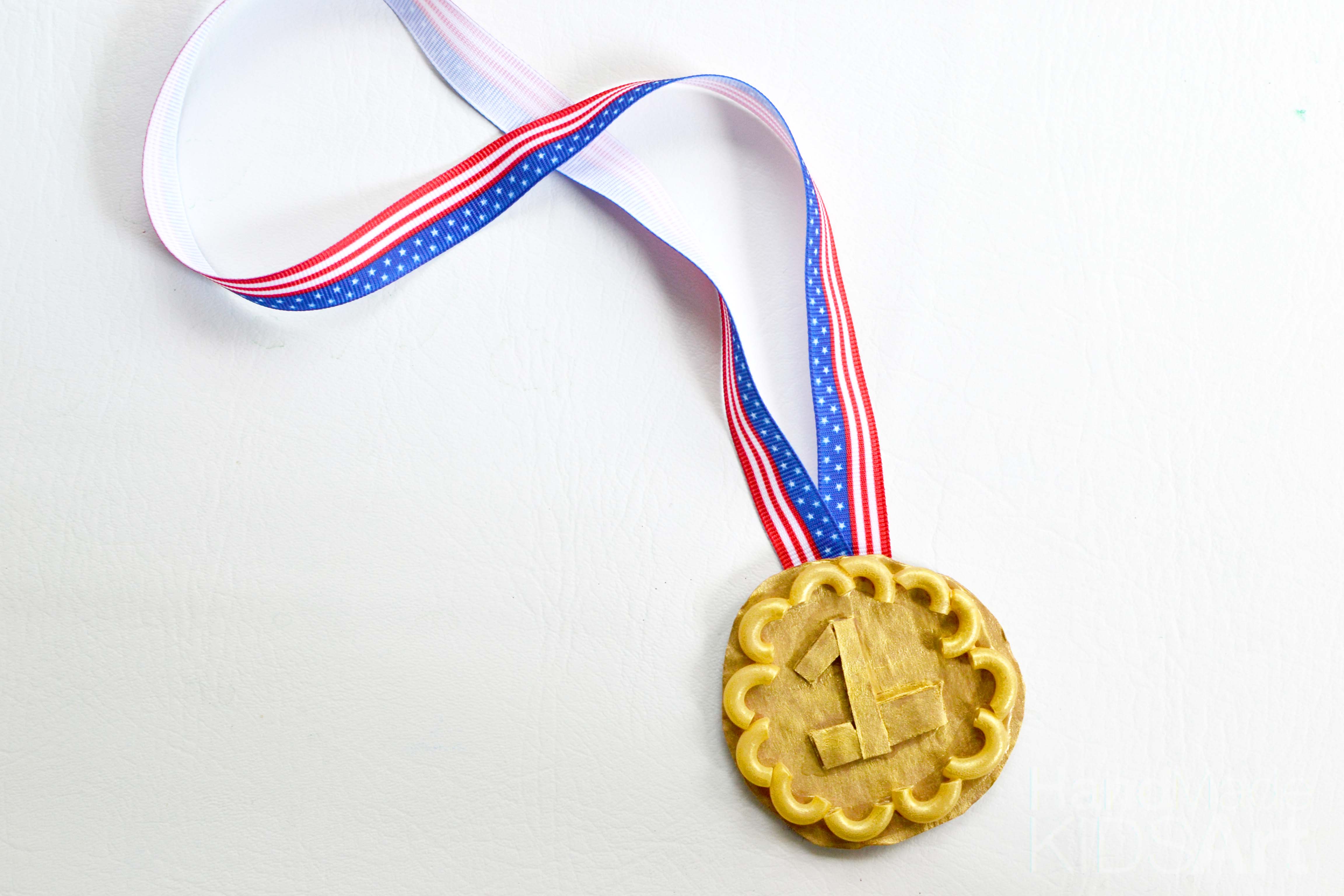 ---
Did you know in the ancient greek Olympics winners were handed an olive wreath rather than a medal?  Read more about the history of the olive wreath.
Bonus Challenge: Create your own olive wreath
Materials: Green construction paper, Pipe cleaners
Use the materials to design your own olive wreath crown!